Million Dollar Savings Goal Timeline
Do you want to be a millionaire? Doesn't everybody? Then again, you may just want to save a million dollars. This calculator can help you figure out how long it will take to save a million dollars based on your current savings and future monthly deposits.
First enter an initial investment. Then provide a weekly, monthly, quarterly, or annual deposit you plan to make. Finish up by including your account's annual interest rate and an average inflation rate. Press CALCULATE and you'll see how many years it will take before your account reaches $1 million. But don't get too excited. You'll also see what that future $1 million will be worth in today's dollars.
Today's Savings Rates
The following table shows current rates for savings accounts, interst bearing checking accounts, CDs, and money market accounts. Use the filters at the top to set your initial deposit amount and your selected products.
Know the Stats: How to Become a Millionaire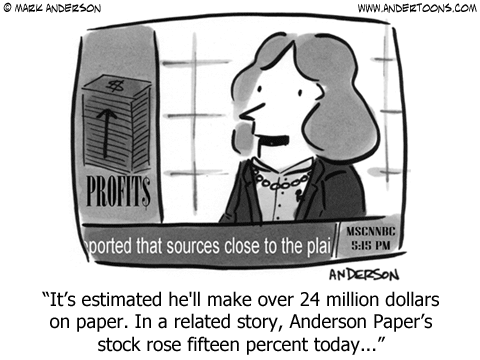 If you believe you'll be a millionaire someday, you belong to a very optimistic minority of Americans. A 2011 AP/CNBC poll revealed that two in 10 Americans believe they will have $1 million in assets or more in the next 10 years. The rest of America isn't as hopeful; over 60 percent said it is "very unlikely" that they will become millionaires, and 61 percent said it is "very difficult" or "extremely difficult" to become a millionaire in the United States these days.
Unfortunately, the grim outlook of the poll's pessimists is closer to reality than the view from the rose-colored glasses of the optimists. Just one in 20 U.S. households has $1 million or more in investable assets. Indeed, the median household net worth in the United States is just $81,200, according to the Fed's Survey of Consumer Finances.
In spite of these odds, hope springs eternal and statistics certainly shouldn't deter anyone from pursuing the dream of becoming a millionaire. In fact, knowing millionaires' statistical and demographic profiles might actually help you in your quest to become one. Read on for the numbers every aspiring millionaire should know.
Meet the Millionaires: General Stats
About 4 million Americans are millionaires, according to the 2014 World Wealth Report. Globally, there are 13.7 million millionaires. Wannabe millionaires will find the next statistic heartening: Last year, two million people worldwide became millionaires, which is a 15 percent increase from 2013. Here are some other stats on American millionaires from Thomas Stanley's The Millionaire Next Door:
The average millionaire is 57 years old and married with three children
Two-thirds are self-employed
Their median income is $131,000
About 80 percent did not receive a sizable inheritance
Four out of five are college graduates
They invest almost 20 percent of their income annually
Millionaires Marry
According to the Tax Foundation, 86 percent of millionaires' tax returns are from married couples. Only 12 percent of millionaires file single-person tax returns. While you might think of the stereotypical millionaire as a business mogul with a tennis-playing, stay-at-home trophy wife, most millionaire households are comprised of dual-earning couples. That means millionaires have at least some help from their spouses. About 73 percent of households with incomes over $200,000 have two or more earners. Contrast that with just 39 percent of households with incomes between $50,000 and $54,999.
Millionaires Get an Education
Of Americans making $200,000 or more, 78 percent have a college degree or higher. Advanced degrees are plentiful as well: 18 percent of millionaires have master's degrees, eight percent have law degrees, six percent have medical degrees, and six percent have doctorates.
This trend of higher education among the wealthy also extends into the echelons of billionaire status. Of the 234 billionaires in the United States, 100 have a degree beyond a bachelor's, according to Forbes. Back to the lowly millionaires, 83 percent never even attended a private school. So although millionaires prioritize and obtain an education, they didn't necessarily get it at the most prestigious, elite schools.
Millionaires Have Significant Business Income
The statistics make clear that many millionaires got where they are through success in private business. While taxpayers who make less than $100,000 earn only 13 percent of private business income, millionaire taxpayers earned 36 percent of all private business income. Likewise, the average millionaire has 21 percent of his wealth in his private business. The kind of businesses millionaires run is also enlightening. While millionaire taxpayers earn only six percent of sole proprietor income, they earn 51 percent of all S corporation and partnership income.
Invest Big, Live Small: The Millionaire Motto
One of the millionaires Thomas Stanley interviewed for his book was a Texan who pointed out that the truly wealthy live modestly to save money. Those who live the life of luxury often end up with "a big hat and no cattle." Stanley found that most millionaires drive domestic vehicles, few of which are the current model year, and generally live considerably below their means.
Investments are another story. Millionaires invest at least 15 percent of their income each year and devote a considerable amount of their wealth to their businesses. Further, 79 percent of millionaires have at least one account with a brokerage company, but most of them make their own investment decisions.
Without question, becoming a millionaire is hard work. Most millionaires have earned their status not through inheritances, luck, or windfalls, but through advanced degrees, entrepreneurship, saving, and investing. Now that you know the math behind the millions, you can try to up the number of American millionaires to 4,000,001 with your success.
Change privacy settings