The Health Impacts of COVID-19 Lockdowns

In January 9, 2020, the World Health Organization (WHO) announced the outbreak of a mysterious coronavirus-related pneumonia in Wuhan, China.(1) Called the COVID-19 virus, it would cause a global health emergency in unprecedented proportions. This prompted massive lockdowns and stay-at-home orders worldwide, forcing businesses and schools to close. More than a year into the pandemic, the situation evidently took its toll on the economy, along with people's physical and mental health.
Due to this crisis, widespread unemployment and company closures devastated millions of people. At the height of lockdowns in April 2020, unemployment rates soared to 14.7%, according to the U.S. Bureau of Labor Statistics.(2) This improved over time as lockdowns eased, with unemployment down to 6% as of March 2021. However, many people still struggle with daily life during the pandemic. Amidst COVID-19 infections, deaths, and economic instability, people face anxiety and depression trying to cope with "the new normal."
The COVID-19 crisis has drastically changed our everyday lives. By now, more people are familiar with the collective grief of losing loved ones to the strange illness. At a time when they need the most social support, most people are advised to have limited physical contact with family and friends. 
According to a report by Reuters, responses to the pandemic will inevitably trigger health impacts of their own.(3) Of course, this does not undermine measures that prevent the virus from spreading. But as a consequence, lockdowns further push people into isolation, leading to more severe health issues. These effects can happen over the short-term, or even years after the pandemic.
Our feature will take a look at how pandemic lockdowns and stay-at-home orders have affected people's health. Here is a glimpse of the consequences of prolonged social isolation and economic regress.
Depression and Anxiety
Symptoms of depression were three times higher during COVID-19 lockdowns, according to a September 2020 report by Healthline.(4) A study in the Journal of the American Medical Association (JAMA) gathered data from 1,441 U.S. adults aged 18 years old and above.(5) Researchers found that depression symptoms increased from 8.5% pre-COVID, up to 27.8% during the pandemic lockdowns.
Among the subjects, the study found that certain groups such as lower-income families with savings less than $5,000 had greater risk of depression. Researchers noted they had 50% higher chances of depression symptoms than those with higher income.
The COVID-19 crisis is considered a large-scale traumatic event. Many factors contribute to increased depression symptoms, particularly economic hardship and social isolation. Healthline stated that people going through the COVID-19 crisis have similar reports of depression and post-traumatic stress disorders (PTSD) as those who experienced trauma after the September 11, 2001 crisis.
The distress may likely come from limited social interactions, as well as tensions within the family while being cooped up in one house. This is according to psychiatrist Marcella Rietschel of the Central Institute for Mental health in Mannheim, Germany. There is also anxiety caused by fear around the illness. Considering COVID-19 is a relatively new virus, researchers are still studying how to better fight it, even with the development of vaccines.
By December 2020, over 42% of people surveyed by the U.S. Census Bureau reported symptoms of anxiety and depression. Compared to the previous year, between January to June 2019, only 11% of American adults reported symptoms of anxiety and depression. This data was published by science journal Nature, under a feature on how scientists are monitoring high rates of depression caused by the COVID-19 pandemic.(6)
Clinical psychologist Luana Marques of Harvard Medical School in Boston has been tracking the mental health impacts of the crisis in the US and other countries. Marques notes that the high rates of depression will likely not be reverting soon to baseline levels.
Depression brings a confluence of various symptoms. In March 2021, a Stress in America Survey revealed different ways the pandemic has taken its toll on people's psychological health.(7) According to Arthur Evans Jr., Ph.D., many American adults have been having sleep issues and gaining weight. Evans notes:
"Sixty-seven percent of adults say their sleep has been adversely affected by the pandemic. Sixty-one percent of adults reported feeling undesired weight gain or weight loss with those who reported weight gain, gaining an average of 29 pounds."
In addition, according to addiction researcher Dr. Christine Wilder from the University of Cincinnati, there's been an increase in drug over doses since the COVID-19 crisis started. Due to more stress caused by financial and medical concerns, more people are anxious about their situations. Because it's more difficult to obtain treatment during these times (or actively reach out to family and friends), people may be turning to drug abuse. Hence, the rise in overdose cases.
The mainstream media across the U.S. intentionally overstated the health risks of COVID-19 to most people in order to sell fear.
The Growing Problem of Weight Gain
Lockdowns enforce a sudden shift to more sedentary lifestyles. According to a study commissioned by Pfizer, out of 2,000 U.S. adults, the average American adult would sit 6 hours a day during the pandemic.(8) This is 4 hours longer than pre-pandemic times. Staying indoors would require more effort for people to exercise. Closing gyms and other recreational facilities has reduced opportunities for physical activity.
As families are confined at home for weeks and months on end, they tend to exercise less and eat more. Add anxiety and depression into the mix, and people may be binge-eating and making unhealthy choices to cope with a lot of stress. It doesn't help that over half of the calories American's consume come from ultra-processed food.
True enough, many Americans admitted they were gaining weight during the pandemic. By December 2020, the Boston Herald reported as many as 71 million Americans gained weight during the COVID-19 crisis.(9) Based on the survey commissioned by Gelesis, 63% said healthy lifestyle habits were hard to keep, while close to 3 out 5 are on a goal to lose weight.
In similar reports, Fox News published a survey based on over a thousand people conducted by Kelton Global firm.(10) It showed that 53% off American respondents were concerned about more weight gain at the end of the 2020. Meanwhile, 63% admitted to having a hard time sustaining healthy habits during the COVID-19 crisis. Around 71% of participants reported their weight had a direct impact on their self-esteem. Finally, the survey revealed that 51% of Americans hoped to lose weight in the new year. While these findings may highlight positive motivations, it also shows how many people continue to struggle with weight issues.
In another related news, the American Psychological Association (APA) reported that 61% of American adults experienced undesired weight gain or loss since the coronavirus outbreak.(11) This is based on a survey of 3,000 participants. 42% of participants also admitted they gained more weight than they thought they did over the past 12 months. Based on the APA's research, the participants gained an average of 29 pounds.
Similarly, WebMD released survey results based on 1,000 readers. It showed that 54% of participants gained weight due to COVID-19 restrictions.(12) Around 54% of participants said they were exercising less frequently, and 68% reported they were snacking more. Around 54% also said they gained weight, and 74% were inevitable cooking more at home. The following graphic shows WebMD's survey results.
The wave of weight gain also sparked the term "Covid 15," which is a humorous reference to "Freshman 15," a stressful period when students gain weight upon entering college. Simple things such as snacking while working can lead you to overindulge in sweets and other high calorie foods. Plus, people have less motivation to move since they are encouraged to stay indoors all the time. It's also common for people to sleep less and snack more throughout the day.
When the body lacks sleep, it produces more of the hormone ghrelin. This signals your body that it's hungry. When you're sleep-deprived, your body also produces less leptin, which is the hormone that tells your body that it's full or satisfied after eating. Sleep is crucial in balancing these hormones. So if you're anxious and losing sleep over certain issues, you'll notice you might have a tendency to eat more.
In March 2021, the New York Times reported that adults following shelter-in-place orders gained over half a pound every 10 days.(13) This data was based on a small study using objective weight measures from Bluetooth smart scales, headed by senior author Dr. Gregory M. Marcus. According to Dr. Marcus, American adults who continued unhealthy lockdown habits could have easily gained more than 20 pounds over the year.
With all the talk of pandemic weight gain, reports of celebrities packing pounds, or those diligently shedding pounds, have been all over the media.(14) Actress and Goop founder, Gwyneth Paltrow, revealed she gained a lot of weight, but has lost it with a strict diet.(15) Paltrow shared she tested positive for COVID-19 early in 2020. She notes how her struggles with weight gain is mostly due to slow metabolism at her age. The interview notes her physician in New York said that getting COVID might also be affecting her metabolism, as it did with other patients.
Fight the COVID 15!
We offer a free online weight loss calculator to help people plan their calorie consumption and lose weight.
Other Adults Did Not Gain as Much Weight
Meanwhile, there's data showing that not everyone gained significant weight during the pandemic. In May 2021, Withings published an article revealing data from Withings body scale users.(16) It showed that people who used Withing scales were actually less likely to put on a lot of weight compared to other population groups. But in a Weight Watchers survey, data showed that 36% of Americans gained an average of 12.5 pounds during the pandemic.(17)
This is not the case for Withings scale users. According to Withings data, 37% of people in the U.S. have only gained over a pound. The average weight gain recorded was only at 0.21 pounds in April 2020. The article notes that other countries have also recorded similar weight gain trends, where people gained about a half a pound of less.  Here's how much weight the average person gained during the pandemic:
China – 0.55 pounds
Italy – 0.42pounds
Germany – 0.41 pounds
U.K. – 0.35 pounds
Spain – 0.26 pounds
France – 0.19 pounds
Withings stated they cannot say for sure why these people did not gain as much weight. However, they speculate it's because physical activity may have not decreased that much for these users. Plus, cooking meals at home are generally healthier than dining out or ordering take-out.
According to Withings data, people in the U.S. only decreased their daily steps by an average of 7% during self-isolation. Meanwhile, people around the world decreased their daily steps by an average of 12%. Places that had strict stay-at-home guidelines such as New York saw the highest decrease in steps, which was around 22%. Meanwhile, other states recorded increases in daily step activity. For examples, Indiana saw an average increase of 16% in daily steps, 11% for Connecticut, and 9% for West Virginia.
For people who prioritize exercise and moving more, Withings scales saw significant increase in the following types of exercises around the world during the pandemic:
Yoga – Increased by 42%
Hiking – Increased by 34%
Indoor cycles – Increased by 18%
Gyms and recreational facilities with special equipment were closed. Because of the this, Withings recorded significant declines for the following physical activities over the pandemic:
Tennis – Declined by 66%
Swimming – Declined by 53%
Badminton – Declined by 50%
Running indoors – Declined by 39%
Lockdown Weight Gain in Other Countries
In March 2021, RunRepeat.com published global data of weight gain during the pandemic.(18) The survey took 19,903 respondents from a total of 140 countries. This included the U.S., U.K., Canada, Australia, and other nations. RunRepeat.com is cost-free website run by a community of runners that review running shoes.
Key findings from the survey showed that 35.82% of people gained weight during the pandemic. And out of participants that gained weight, 71.25% of them gained over 5 pounds. The U.S. showed the highest percentage of weight gain among the participants, which was at 40.52%. In contrast, the U.K. showed the highest number of participants that lost weight during the pandemic, which was at 40.52%. U.S. participants who lost weight were only at 27.71%.  The following graph shows RunRepeat.com's survey results.
Based on the results, Canada and the U.K. had the least weight gain during the pandemic. Only 30.01% of Canadian participants said they gained weight, while only 30.48% of U.K. respondents reported gaining weight.
Meanwhile, 40.54% of U.K. respondents reported losing weight, which is the highest out of all 140 countries. In contrast, the U.S. reported the lowest rate of weight loss, with only 27.71% able to lose weight over the pandemic.
The RunRepeat.com survey reveals that people in the U.K. may be healthier and focused on fitness. But besides showing motivation to be fit, it may also show how a lot of people in the U.K. do not feel happy about their body image.
Body Image Issues in the U.K.
Across the U.K., people from different communities are battling with poor body image. This is according to a Body Image Survey administered by the Women and Equalities Committee in 2020.(19) Based on 7,878 survey responses between July 6 to 19, 2020, 45% of adults thought there was an 'ideal' body type.
Younger people were more vulnerable to body image issues, with 65% of participants below 18 years old saying they believe there is an ideal body type. More than 6 in every 10 women also felt negatively about their bodies. All these may be due to diet culture, aging, or even lack of proper visual representation that women could relate to.
An interesting part of the survey focused on how U.K. participants felt about their body image during the lockdown. Results showed 53% of adults felt that that the lockdown made them feel worse or much worse about their appearance. Meanwhile, 58% of participants below 18 felt the same way.
Participants cited plenty of different reasons, which included consuming more media and being exposed to more advertising. Products that changed your appearance or any weight loss product made respondents feel worse. Prevalent media discussions of lockdown weight gain also made them more anxious about their own appearance. There's also pressure from social media to work on weight loss or look better during the lockdown. The following us a quote from one of the women participants, aged 18-24:
"I really struggle with my body image and I have a fear of putting on weight during lockdown. I am scared of losing all my hard work I have done at the gym and having to start over again."
Indeed, it's a lot harder to sustain a healthy lifestyle when you suddenly have to watch over your kids while working. Even if you don't have kids, you probably have less time for yourself when the entire family is at home. It really takes extra effort to prepare healthy meals and prioritize exercise during the COVID-19 pandemic. If you're not in the best shape, making adjustments to exercise or eat little more fruits and veggies can still go a long way.
Individuals with Obesity are Most Affected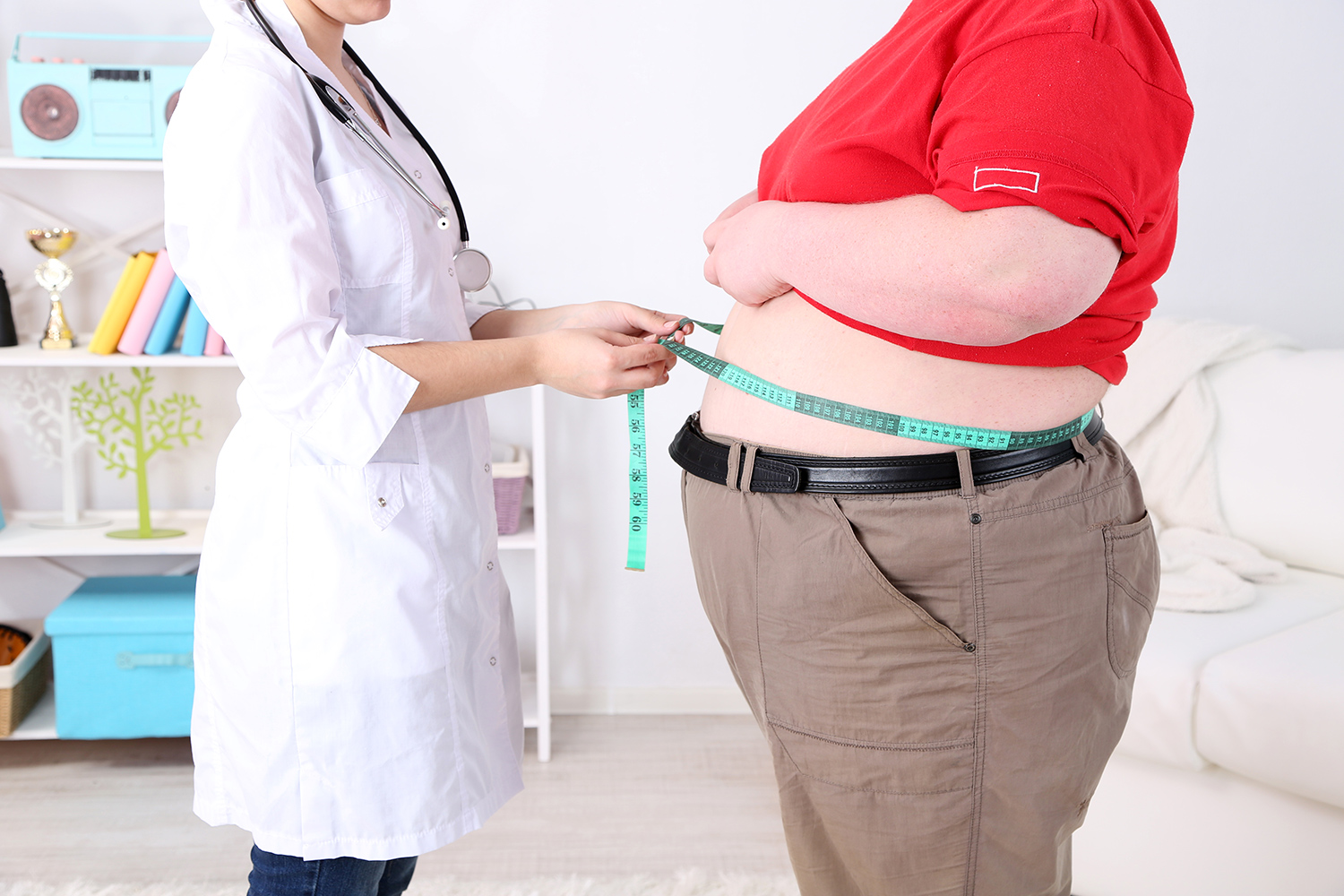 In a study by Pennington Biochemical Research Center in Louisiana, researchers surveyed close to 8,000 adults all over the world.(20) This included 50 different countries and respondents in all U.S. states. The study found that the decrease in healthy behaviors during the pandemic and lockdowns is the same across the board, regardless of the country. According to Emily Flanagan, Ph.D., lead author of the study, obese patients tend to be most affected by the COVID-19 health crisis.(21) Flanagan states:
"Individuals with obesity were impacted the most — and that's what we were afraid of. They not only started off with higher anxiety levels before the pandemic, but they also had the largest increase in anxiety levels throughout the pandemic."
Prior to the coronavirus pandemic, the U.S. has had an ongoing battle with processed foods packed with sugars and fat, resulting prevalent obesity. According to Trust for America's Health (TFAH), the U.S. adult obesity rate is at 42.4% in 2020, which is the first time it has exceeded the 40% mark.(22) The national obesity rate has grown by 26% since 2008. Mother Jones magazine talks about this unhealthy diet epidemic, as over 90% of American adults suffer from metabolic dysfunction.(23, 24)
Recent research showed obese patients are twice more likely to need hospitalization than non-obese COVID-19 patients. Those with obesity were also 1.75 times more likely to require intensive care, and had 1.5 times more chances of dying than non-obese COVID-19 patients. This is according to research led by nutrition Professor Barry Popkin of the University of North Carolina.
Why is this so? According to Prof. Popkin, since fat cells are active, they generate low-grade chronic inflammation. Too much chronic inflammation eventually compromises the immune system. When you're obese, you likely already have reduced lung capacity or even sleep apnea. Obesity also increases predisposition for blood clots. 
As gyms and other facilities closed and people faced economic uncertainty, many people replaced exercise routines with stress eating. People who were already obese were more likely to gain more weight. The findings above show how people have changed their routines, behaviors, and lifestyles in response to the COVID-19 crisis.
A related article in Bloomberg takes a closer look into how food poverty contributes to weight gain and obesity.(25) While people might eat more calories, they aren't necessarily eating healthy. Bloomberg reported what it's like for an average mother in London living on state support during lockdowns.
Lynn, 38 and a mother of four, has gained 30 pounds since March 2020. Because she could no longer find bargains for fruits and healthy ingredients, it leaves her with unhealthy options such as beans and toast. Mostly something on toast. Weighing over 200 pounds, Lynn says she's struggling to find healthier choices, witch food such as fruits being too expensive.
Lynn's problem is an example of how the coronavirus crisis has widened the gap between health and financial disparity in Western countries. Lynn is among 20 million adults in the U.K. who cannot afford healthy meals, according to date from think tank Demos.
A similar problem also occurs in the U.S. An article by Vox talks about how processed food is cheaper to produce than crops, such as fruits and vegetables.(26) The U.S government also does not subsidize leafy vegetable crops unlike it does for corn, wheat, and soy. These are common ingredients found in most junk foods. As such, it often leaves low-income consumers with unhealthier food options.
According to the United Nations, if the global problem of unhealthy diets and obesity is not addressed, the associated health costs can amount to over $1.3 trillion a year in the next decade.
Weight Gain & School Struggles Among Children & Young Adults
Children have became especially vulnerable during the pandemic. Due to prolonged school closures, students, parents, and teachers are facing challenges adjusting to remote learning. While online classes are a viable solution, some experts are concerned that students at home are not learning as well. This is especially likely for children in unstable family environments and those struggling financially. Missing school, even with online learning, can make children and adolescents more likely to drop out in the future.
In a report by Reuters, among those most vulnerable are 6 million special education students in the U.S.(27) These children rely on systemic education and therapy. Without specialized schooling, they will have further problems such as communicating and navigating their environment. In-person schooling provides focus that cannot simply be replaced with online educational tools.
In March 2020, a study published in Obesity research journal looked examined the significant long-term health effects of the pandemic on children's health.(28) It focused on how the pandemic exacerbates childhood obesity, increasing risk factors for weight gain associated with summer recess. According to the study:
"The closing of schools and the shelter‐in‐place orders create food environment and physical activity challenges for children. Annually, more than 30 million children receive free or subsidized school lunches, and among eligible households, food insecurity rates are higher in the summer months. Our projections in Philadelphia demonstrate that just 3 days of school closures could result in more than 405,000 missed meals among school‐aged children."
Food insecurity has been linked to risk of obesity and weight gain, and although many communities are implementing innovative means to continue school lunches, we expect food insecurity to increase for children during the pandemic. In addition, as households stock up on shelf‐stable foods, they appear to be purchasing ultra‐processed, calorie‐dense comfort foods."
As a response, healthcare institutions such as the Children's Hospital of Philadelphia have published an article about COVID-10 weight gain and how parents can reinforce health habits ad diets among kids.(29)
In February 2021, the Wall Street Journal reported that remote learning during the pandemic is causing weight gain among children.(30) As personal schooling is disrupted, children do not have access to sports and other activities that would normally help keep them active and fit.
There are cases of elementary school-aged kids gaining as much as 20 to 30 pounds over a year. This is according to Hai Cao, pediatrician and owner of South Slope Pediatrics in Brooklyn, New York. Pediatrician assistant Brittany Wilson at Island Pediatrics mentioned that the pandemic hastened weight gain among patients that were already overweight. And sadly, children aged 6 to 12 years-old were affected the most.
Like adults, children are more likely to snack and exercise less during pandemic lockdowns. Doctors and nutritionists say this unhealthy lifestyle could put children at high risk of illness, such as type two diabetes, asthma, and other long-term health problems. According to Dr. Lisa Denike, Chief of Pediatrics for Kaiser Permanente Northwest, the new trend is reversing improvements in childhood obesity rates.(31) Besides lack of physical activity, not seeing friends and having normal opportunities for social interactions leave kids depressed. The depression also likely aggravates weight gain, as kids turn to comfort-eating.
In another related article, Salon.com reported how young adults are being affected by pandemic weight struggles.(32) The report notes that because young adults to not have established careers, they are likely to suffer job loss. Moreover, school disruptions for young adults are not helping. After schools have closed, many students feel uncertain about where they will be studying.
College students are struggling with school delays caused by transition to distance learning amidst concerns about the virus. It also increases the need for meaningful social interactions, which is not as easy during the pandemic. Plenty of internships got canceled due to the COVID-19 crisis, leaving young adults frustrated and uncertain about their next steps.(33) This creates a stressful environment for young adults, increasing risk of mental health problems. And again, one way young adults might cope with stress and depression is through comfort-eating. On top of this, young people are susceptible to body image issues, making depression more difficult to overcome.(34)
Alcoholism During the Pandemic
Besides depression and weight gain, people are more likely to turn to alcohol during the COVID-19 crisis. While the U.S. government implemented new rules to ensure safety, they also placed rules that spurred controversy. NPR reported that the State Liquor Authority permitted New York bars, restaurants, and distilleries to market their products off-premises in March 2020.(35) By May 2020, the state of Florida followed suit, allowing alcohol delivery to consumers.
As a result, while bars and clubs had dine-in restrictions, many Americans still found ways to drink with friends. According to the report, there was a dramatic increase in online liquor sales especially during the early days of lockdowns. Liz Paquette of Drizly stated they raised $50 million in August 2020, enough to expand operations. Drizly delivers alcohol to consumers at home via mobile app. They gained more customers, which increased their sales 350% higher compared to their company sales from the previous year.
In September 2020, based on Nielsen's market data, overall alcohol sales purchased outside restaurants and bars grew to around 24% during. Beverages with higher alcohol content specifically rose faster during the pandemic, which increased by 27% over from the prior year.
Another article published by EurkaAlert! emphasized the higher rate of alcohol consumption among Americans.(36) According to the American Psychological Association's February 2021 survey, 23% of adults reported drinking more alcohol to cope with stress. That close to 1 in 4 adults. The survey shows the pandemic took a significant effect on parents with children under 18 years-old. 47% of Mothers that have children at home for remote learning reported their mental health has worsened. Meanwhile, 30% of fathers how have children at home reported the same. Parents with children were also likely have been diagnosed with a mental health disorder since the COVID-19 pandemic began.
Who is drinking more alcohol during the pandemic? A study published in JAMA Network Open on September 2020 found that alcohol drinking among adults increased by 14% between 2019 to 2020.(37) Specifically, women showed a significant increase in alcohol consumption, which is 41% higher than the 2019 baseline. Growing alcohol consumption during the pandemic may be provoked by uncertainty and all sorts of stress factors.
But even before the pandemic, alcohol drinking has been a growing public health and mental health problem. This is according to Claire Nicogossian, Ph.D., a clinical psychologist based in Rhode Island. People are dealing with unemployment, stressful work from home conditions, and loss of loved ones. And with loss of financial resources and meager emotional and social support, it's easy for people to turn to alcohol or overeating. If you have friends or family members drawn to excessive alcohol intake, it's about time to encourage them to exercise, get enough sleep, and try creative activities. Social support has a great part in successful recovery.
Growing Cases of Domestic Violence
Amidst stress and mental health issues, the WHO organization has reported increasing incidents of domestic violence during the COVID-19 pandemic.(38) In particular, the Eastern Mediterranean Region has more prevalent incidents of domestic violence against women (37%) across the globe. This is attributed to gender inequalities at different social levels.
During COVID-19 stay-at-home measures, initial data showed a 50% to 60% increase in domestic abuse cases based on survivor's calls for assistance. Health programs that aid in the clinical management of rape, support, and mental health services in these regions are shunned by the more urgent need to combat the pandemic. Without these basic programs, more women are likely to endure domestic abuse in isolation.
Even in western countries like the U.S., women had to deal with the trauma of domestic abuse, as reported by Time.com in February 2021 . This has been particularly difficult for women with violent partners.(39)
"Growing evidence shows the pandemic has made intimate partner violence more common—and often more severe. "COVID doesn't make an abuser," says Jacky Mulveen, project manager of Women's Empowerment and Recovery Educators (WE:ARE), an advocacy and support group in Birmingham, England. "But COVID exacerbates it. It gives them more tools, more chances to control you. The abuser says, 'You can't go out; you're not going anywhere,' and the government also is saying, 'You have to stay in.'
Survey data around the world has shown domestic abuse surge since the beginning of January 2020. It has increased greatly year-over-year compared to the same period in January 2019. In a report by the American Journal of Emergency Medicine and United Nations group U.N. Women, since the pandemic started, cases of domestic abuse rose 300% in Hubei, China, 50% in Brazil, 33% in Singapore, 30% in Cyrus, and 25% in Argentina.
Suicide Rates
The pandemic depression has triggered ongoing concern associated with suicide rates. To date, a March 2021 study published in JAMA showed that suicide rates actually declined between 2019 to 2020.(40) Another study in Lancet Psychiatry found that out of 21 different countries, suicide rates have remained relatively unchanged. 
However, experts stress this does no show the full picture of the situation. Besides being too early to tell, the effects of depression can stay on for years. According to Dr. Panagiota Korenis, M.D., a forensic psychiatrist at the BonxCare Health System, increase in suicide rates may delay before we can really see the complete health impact of the COVID-19 crisis.
During the last economic recession between 2007 to 2009, difficulty with employment spiked suicides rates in the U.S. and Europe. The effects might be felt much deeply in the coming months and even years ahead. If more companies continue to close and the economy crashes due to the pandemic, we will likely see more apparent increase in suicide rates.
Considering the Next Steps
A year into the COVID-19 crisis, governments and health specialists around the world are being urged to take a closer look into the wider health effects of pandemic measures. Some public health experts call for governments to weigh in on the consequences of restrictive social distancing rules, asking them to recalibrate measures.
At the moment, governments of most countries have not yet thoroughly considered the long-term health effects of lockdowns and strict social distancing rules. Though COVID-19 can be fatal, depression and economic decline are just as deadly for people in the long run. 
While social distancing measures are in place, people are encouraged to make an effort to exercise more and shift to a eat healthier. Social support remains a challenge, since it's a crucial component that helps keep people active and mentally more stable.
References:
https://www.ajmc.com/view/a-timeline-of-covid19-developments-in-2020
https://www.bls.gov/news.release/pdf/empsit.pdf
https://www.reuters.com/article/uk-health-coronavirus-usa-cost-special-r-idUKKBN21L21K
https://www.healthline.com/health-news/depression-symptoms-3-times-higher-during-covid-19-lockdown
https://jamanetwork.com/journals/jamanetworkopen/fullarticle/2770146
https://www.nature.com/articles/d41586-021-00175-z
https://local12.com/health/health-updates/covid-19-pandemic-leading-to-rise-in-anxiety-overdoses-weight-gain-cincinnati
https://www.safetyandhealthmagazine.com/articles/20721-sedentary-lifestyles-proving-a-pain-during-the-pandemic-survey-finds
https://www.bostonherald.com/2020/12/16/new-survey-finds-71-million-americans-have-gained-weight-during-the-covid-19-pandemic/
https://www.foxnews.com/lifestyle/majority-americans-weight-gain-pandemic-shed-pounds-2021
https://www.marketwatch.com/story/the-covid-15-if-only-this-is-how-much-weight-the-average-person-actually-gained-during-the-pandemic-11615574913
https://www.muhealth.org/our-stories/pandemic-weight-gain-its-thing
https://www.nytimes.com/2021/03/22/health/virus-weight-gain.html
https://www.usmagazine.com/food/pictures/stars-get-honest-about-quarantine-weight-gain-photos/
https://people.com/health/gwyneth-paltrow-says-she-gained-a-lot-of-weight-during-covid-but-has-lost-11-lbs/
https://blog.withings.com/2020/05/01/data-quarantine-isnt-making-us-gain-weight-or-slow-down/
https://www.eatingwell.com/article/7826694/weight-watchers-pandemic-weight-gain-survey/
https://runrepeat.com/quarantine-15-weight-gain-study
https://committees.parliament.uk/publications/2691/documents/26657/default/
https://pubmed.ncbi.nlm.nih.gov/33043562/
https://www.nytimes.com/2020/12/04/well/live/pandemic-weight-gain.html
https://www.tfah.org/report-details/state-of-obesity-2020/
https://www.motherjones.com/food/2021/01/coronavirus-obesity-mortality-double-up-snap-food-hunger/
https://www.liebertpub.com/doi/10.1089/met.2018.0105
https://www.bloomberg.com/news/features/2020-09-08/weight-gain-is-flip-side-of-covid-food-crisis-for-richer-nations
https://www.vox.com/videos/2018/3/22/17152460/healthy-eating-expensive
https://www.reuters.com/article/uk-health-coronavirus-usa-cost-special-r-idUKKBN21L21K
https://onlinelibrary.wiley.com/doi/full/10.1002/oby.22813
https://www.chop.edu/news/health-tip/weight-gain-during-covid-19
https://www.wsj.com/articles/remote-learning-during-covid-19-is-causing-children-to-gain-weight-doctors-warn-11613298602
https://www.kptv.com/news/pediatricians-say-more-kids-are-struggling-with-weight-gain-mental-health-issues-due-to-covid/article_315532a8-1a1a-11eb-b580-dfd97572a5d0.html
https://www.salon.com/2021/01/05/its-not-just-you-young-adults-are-gaining-weight-because-of-the-pandemic/
https://universe.byu.edu/2020/11/24/quarantine-15-covid-19-stress-can-lead-to-weight-gain/
https://www.inquirer.com/health/coronavirus/body-image-pandemic-quarantine-zoom-weight-gain-loss-20201028.html
https://www.npr.org/2020/09/11/908773533/hangover-from-alcohol-boom-could-last-long-after-pandemic-ends
https://www.eurekalert.org/pub_releases/2021-03/apa-uwg031021.php
https://www.verywellhealth.com/covid-19-higher-alcohol-consumption-5094355
http://www.emro.who.int/violence-injuries-disabilities/violence-news/levels-of-domestic-violence-increase-as-covid-19-pandemic-escalates.html
https://time.com/5928539/domestic-violence-covid-19/
https://jamanetwork.com/journals/jama/fullarticle/2778234
Change privacy settings