Renter Mortgage Affordability Calculator
Are you currently a renter who's looking to buy a home? This calculator will help you figure out what you could afford based on your current monthly rent expenses. First enter your current rent payment, as well as anticipated amounts for mortgage interest rate, mortgage term, property taxes, and annual insurance.
Click on "Estimate Mortgage Amount," and you'll see what you could afford based on three different down payment percentages: 0%, 5%, and 10%. Based on each down payment, you'll get numbers for the size of mortgage you can afford, down payment amount, and price of home. If your downpayment on a conventional conforming mortgage is below 20%, you will also likely need to carry property mortgage insurance until the loan-to-value (LTV) reaches below 78%. PMI protects lenders from the risk of default & typically costs between 0.5% and 1% of the outstanding loan amount each year.
Do you need to know the current market conditions in your local area? We publish current mortgage rates to help you make accurate calculations and connect with local lenders.
Today's Mortgage Rates
The following table shows current mortgage rates in . Adjust your loan inputs to match your scenario and see what rates you qualify for.
How Much Home Can You Afford?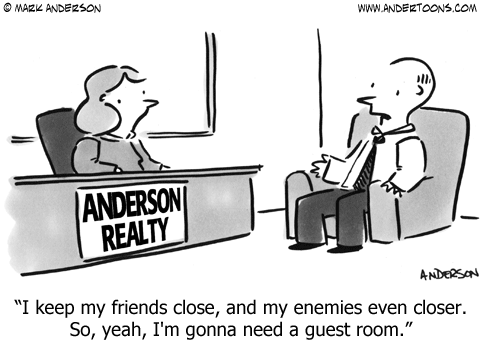 Have you heard the phrase "buying more home than you can afford?" It's a common problem these days. According to the U.S. Department of Housing and Urban Development (HUD), it's not advisable to buy a home that will cost you more than 30 percent of your income per month. Sadly, about 12 million homeowners and renters are now spending over 50 percent of their monthly income on their mortgage, making it difficult for them to afford other basics like food and clothing.
If you're thinking about purchasing a house, you certainly don't want this to happen to you. How do you know how much home you can afford? In this article, we outline some of the most important concepts that potential homebuyers should understand before buying real estate.
Calculating a Hypothetical Monthly Mortgage
It's easy to calculate what your monthly mortgage might be based on a home's price, the amount of your down payment, your interest rate, and the duration of your mortgage. When it comes to purchasing a house, however, figuring out how much you can afford is not as simple as that.
Nobody's income is guaranteed. People get sick, laid off, fired. Divorce happens. Disasters occur. Some of us don't have a very good credit score, making it harder to get a decent interest rate when we apply for a loan. And some of us simply can't afford to shell out 30 percent of our paycheck each month due to other financial obligations and/or debts.
Let's take a look at an important calculation that can help you decide if a purchase is right for you: the price-to-income ratio.
Determining "Price-to-Income Ratio"
Price-to-income ratio reflects the total cost of a home in relation to your annual income. Once upon a time, the typical American's house cost 2.6 times as much as his annual income. For example, if a man's income was $10,000 per year, his home would cost $26,000. If his income was $50,000 per year, his home would cost $130,000.
Average home values have increased over the past several years. According to Dr. Stan Humphries, a spokesman for the online real estate database Zillow, the recent housing market has experienced a "period of unsustainable, breakneck appreciation." In other words, the net worth of many houses has catapulted forward at lightning speed.
The average American's income, however, has not enjoyed the same type of swell.
Stagnating Middle-Class Incomes
According to the U.S. Census Bureau, the average American household brought in $51,939 in 2013. In 2006, just before the start of the Great Recession of 2007, the average household was earning almost $4,500 more than that. Americans have taken a pay cut to the tune of close to $5,000. The housing market has not.
In fact, according to Zillow, the median U.S. home value was $177,500 in 2013. That figure, when combined with a median household income of $51,939, translates to a price-to-income ratio of about 3.4.
According to this calculation, an American who makes the median income of $51,939 and owns a home worth $177,500 is theoretically paying about 34 percent of his paycheck per month just to keep the mortgage afloat. Notice our use of the word "theoretically." Recent low mortgage rates have actually shielded many homeowners from painful price-to-income ratio problems such as this.
For now.
Low Mortgage Rates
Perhaps you're thinking, "I bought a foreclosure that cost me next to nothing. My mortgage is extremely low. I'm certainly not devoting 34 percent of my paycheck to my mortgage."
Maybe that's true, but when mortgage rates rise again, as experts predict they will, the housing market will become ripe with homes that cost too much for the typical American wage.
Remember:
Ideally, you should spend no more than 30 percent of your monthly income on a mortgage payment.
Right now, many Americans are paying far less than 30 percent of their monthly income on mortgage costs.
That trend is expected to change as home values rise and median incomes continue to stagnate.
Renting vs. Owning
"Things aren't so bad now," you might be saying, "but the future looks rather grim for homeowners. Maybe I should rent."
To rent or not to rent is an interesting question, indeed. Renting certainly goes against the American dream of owning your home. But sometimes, it's the smarter option. How do you decide which choice is right for you? Start by weighing the financial pros and cons of each option.
The Financial Pros and Cons of Buying a Home
If you plan on staying in the same place for a long time, buying a home could be your wisest choice. That's because many of the costly upfront fees you pay as a home buyer fan out over your many years of home ownership. These fees include, but are not limited to, your down payment, closing costs, and initial maintenance expenses.
You'll incur significant expenditures throughout the years as a homeowner. Biannual property taxes and monthly mortgage fees are two of the larger bills you'll pay, although some of these expenses could be tax-deductible.
When you eventually decide to sell your home, you stand to make a huge profit if the housing market is in your favor. This is the principle that the flipped housing market depends upon: You buy a home for a certain amount of money, and when the home's value appreciates, you sell it for a profit. This profit is your home's "net proceeds."
House flippers often buy dirt-cheap property and put considerable effort into increasing its value through home improvement and rehabilitation projects. Even if you're not a house flipper, you can theoretically buy a house and sell it several years later for a profit. In a perfect world, the property will have naturally appreciated due to inflation.
Pros of home ownership: If you stay in your house long enough, you stand to make a profit on the equity you gain over years of inflation and home improvement projects.
Cons of home ownership: You'll spend a lot of money up front and even more cash over the years on various obligatory costs.
The Financial Pros and Cons of Renting
Renting appeals to people who are strapped for cash because it costs a lot less money upfront. When you rent an apartment or house, you pay a security deposit and possibly one or two other small fees. During the years of your tenancy, you buy renter's insurance and pay your monthly dues. Maintenance is typically covered. In some cases, utilities are, too.
But a rented apartment or home belongs to your landlord, not you. You don't get to deduct property taxes or other expenses like you do with home ownership. And when you decide to move out, you don't get to sell the property for a profit. Essentially, you turn in your keys and walk away with nothing to show for the time and money you spent there.
Pros of renting: Your upfront costs are fixed, and your maintenance costs are minimal.
Cons of renting: After paying thousands of dollars in rent to your landlord, you'll eventually walk away from your rented property with no equity or profit to show for it.
Other Items to Consider
Credit score and interest rate. When you apply for a mortgage, you cross your fingers that your lender will give you the lowest interest rate possible. If you've got a good credit score, you're more likely to nab a desirable interest rate. If you've got a poor score, your rate is likely to be higher.
Down payment. A larger down payment can help you score a larger loan. Some homebuyers have plenty of cash for this, but others have little to bring to the table. First-time home buyers are less likely to have money for a down payment than those who have been through the process once or twice.
Social and Familial Benefits
We've spent a lot of time discussing the pros and cons of owning your own home. However, the benefits of owning a home aren't just financial. People who own their own digs enjoy many social and familial benefits as well. These benefits include:
Greater privacy. Your neighbors won't hear you flush the toilet or argue with your spouse. You won't have to worry about disturbing them, and their activities are less likely to disturb you.
Greater freedom. You can paint the walls of your house any color you want. You can rip out the shrubs, plant rose bushes, or hold a backyard barbecue whenever you please. In short, you enjoy the freedom of deciding what to do with your own property.
A sense of community. Homeowners often enjoy a stronger sense of community than renters. When you're an established member of the block, you feel like a stakeholder in your own neighborhood.
A sense of pride. Chances are, home ownership was a dream that your parents and grandparents shared. Owning your own house instills a sense of pride, self-sufficiency, and accomplishment.
Do you yearn for your own "home sweet home?" As tempting as it is, don't get caught up in the romance of a property purchase without first weighing the pros and cons. The American dream of owning your own home is still alive and well, but you'd be wise to approach this dream with eyes wide open.
Residents: Get Preapproved for Your Mortgage Today
residents can obtain a free no-obligation quote in a matter of minutes. Secure your mortgage today.