Free Word Games for Students: Typing, Crossword Puzzles, Word Search & More
Check out our free online arcade offering dozens of fantasic word games. Players can work on their typing speed, play cross word puzzles, use word finders, or work on their spelling. Our free games are rendered using mobile-friendly HTML design, so they work on desktop & laptop computers, laptops like the Chromebook, tablets like the iPad, and mobile devices like the iPhone. Play these games computers powered by the Microsoft Windows operating system, the Apple OS X Mac operating system, the Google Chrome OS, and mobile phones like the iPhone powered by iOS or Google Android powered Samsung phones.
All games in our free online arcade games work entirely online. You do not have to log in, visit an app store, or download external software to play these games.
Zombie Typing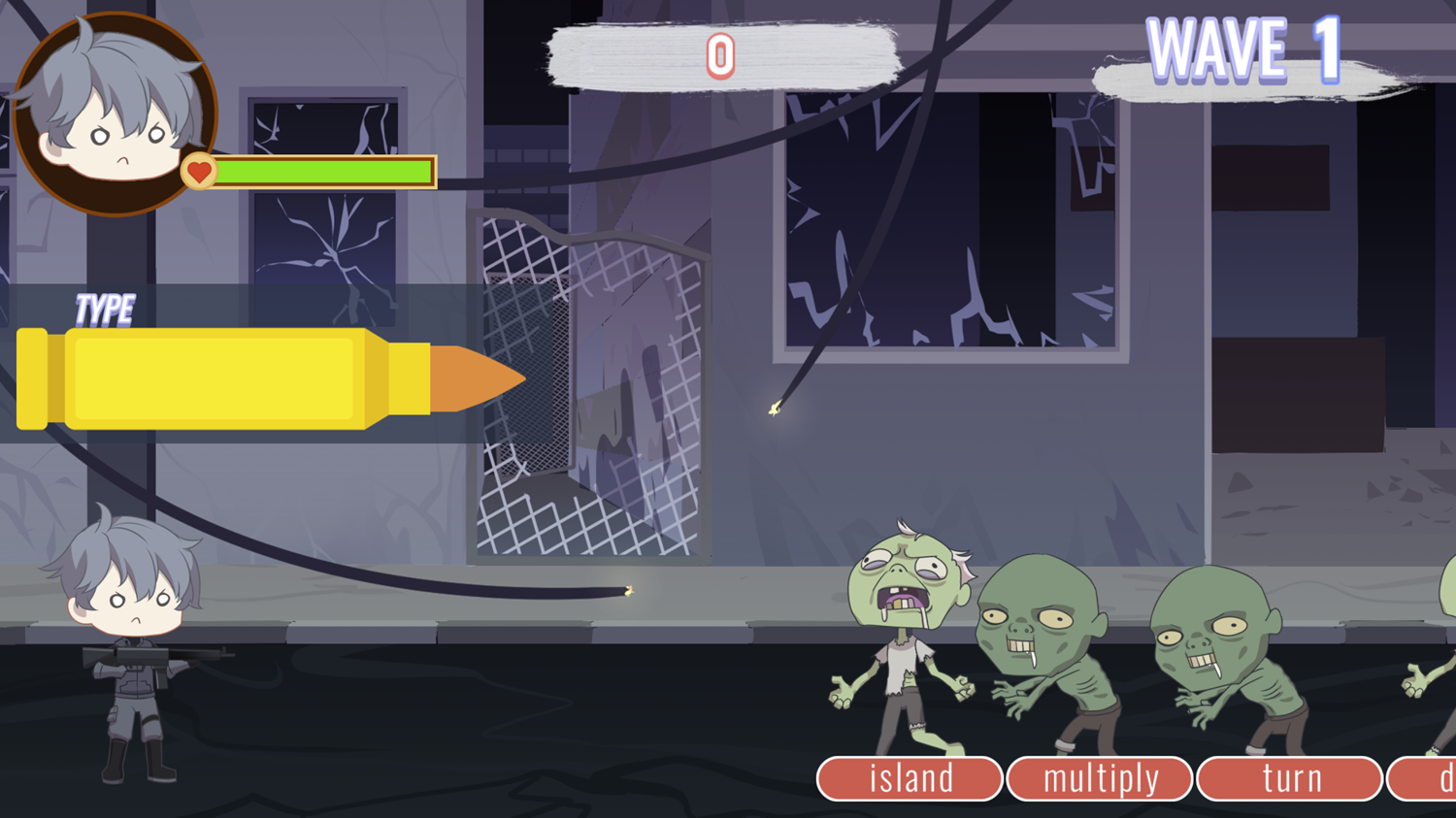 Zombie Typing - Fight off zombies by quickly & correctly spelling words. Each zombie is associated with a word & they come in waves that get progressively harder and faster
Difficulty:
Type Furious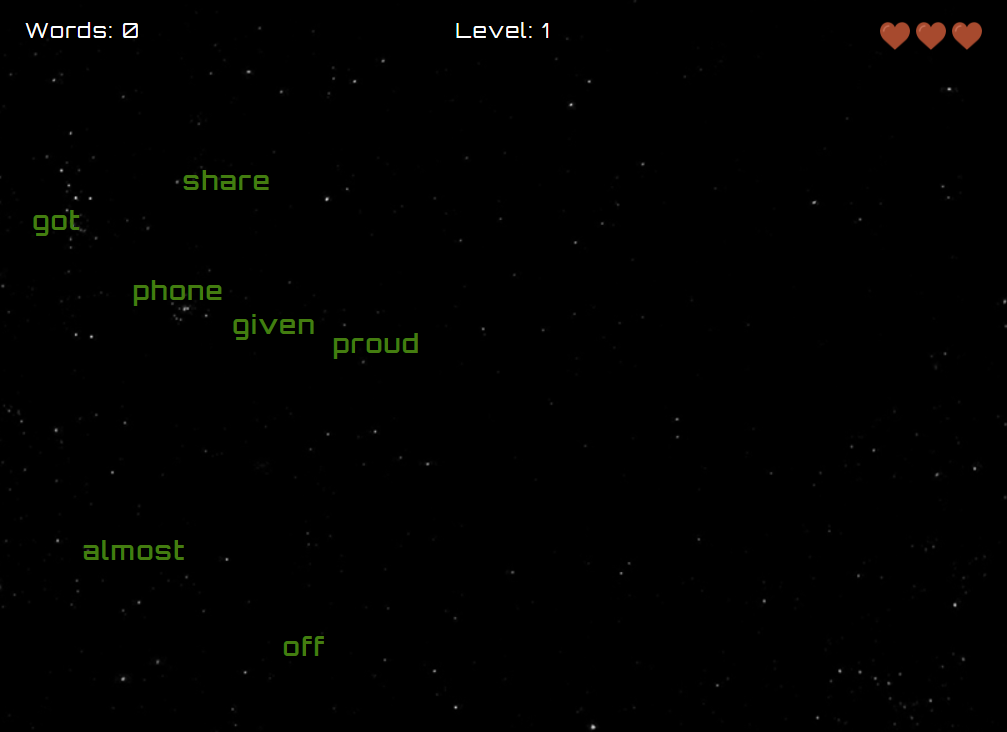 Type Furious - Type words as they enter the left side of the screen before they reach the right edge. Players get 3 lives and can use the backspace to correct errors. Words may include a capitalized letter or an apostrophe.
Difficulty:
Letter Blocks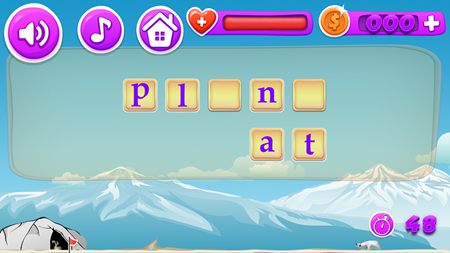 Letter Blocks - Players learn the sounds of letters and how to spell words with this game. Many words are easy, though some might be a bit difficult for younger players unless they have volume turned on and can hear the annunciation before spelling each word. The 100 words in the word database are editable with the database being stored within the game and onto your local computer, so you could have a child focus on a specific subject or even use the game to teach the spelling of words in a foreign language.
Difficulty:
Waffle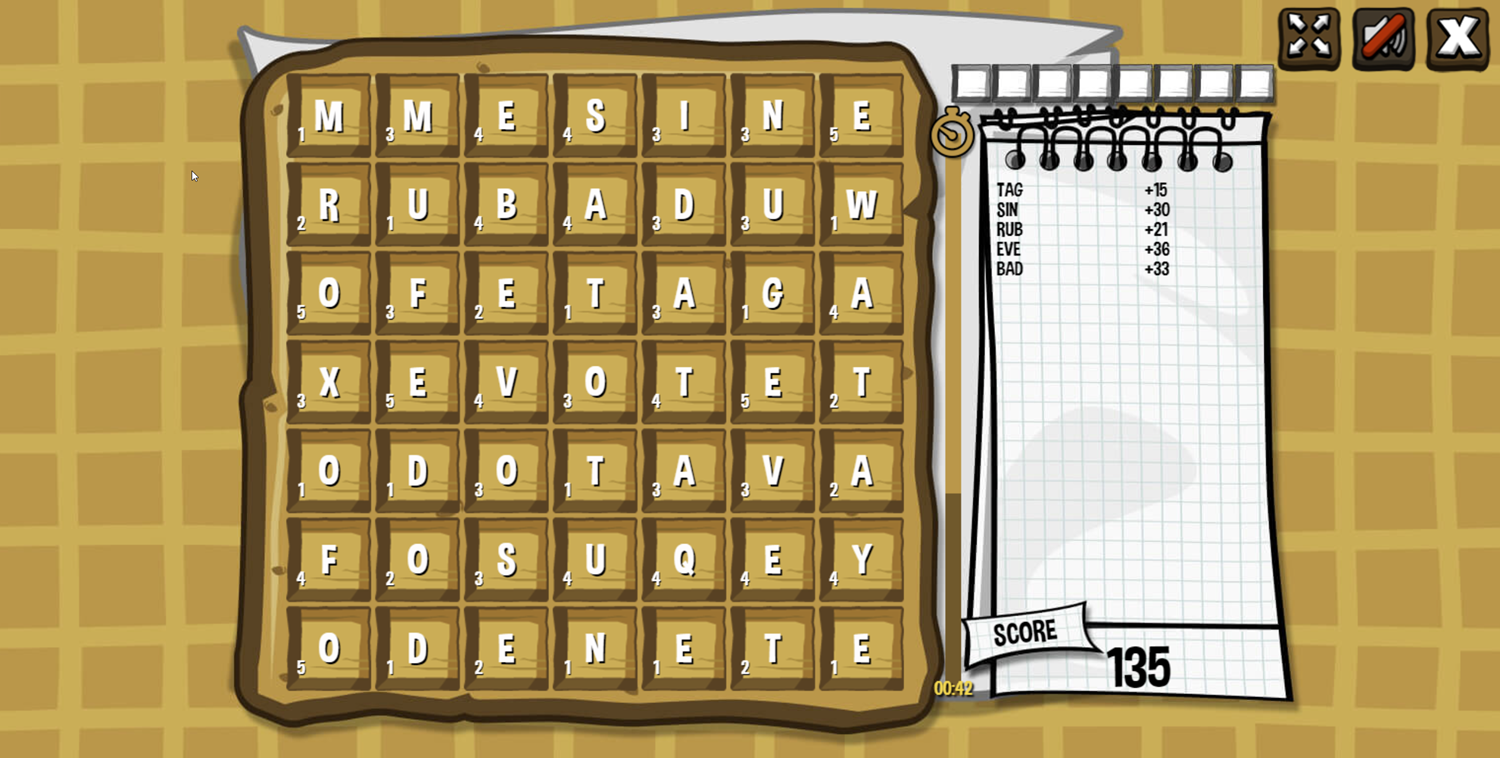 Waffle - Word finding game with options available in English, Deutsch, Espanol, Francais, Italiano & Portugues.
Difficulty:
Multilingual Word Search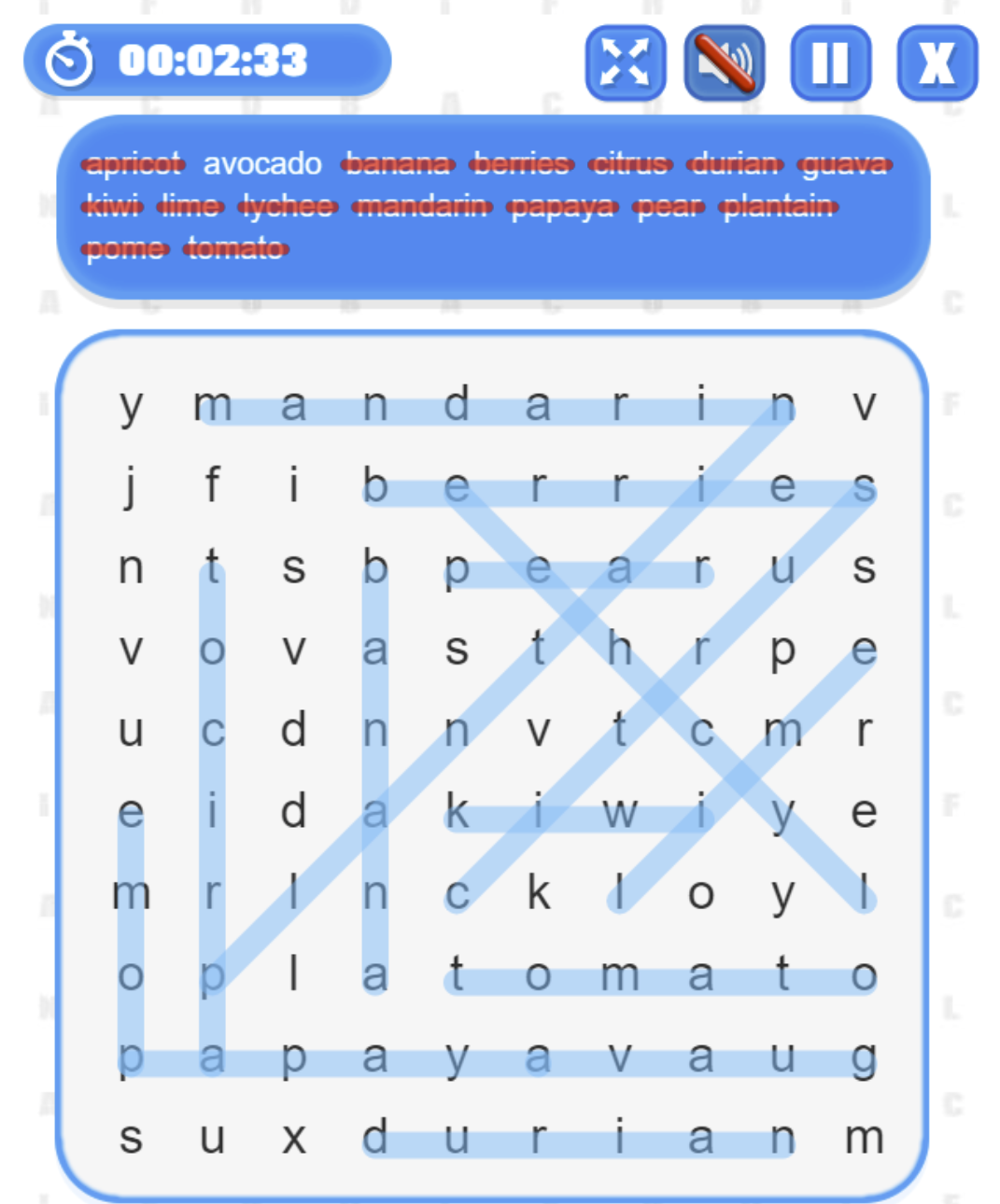 Word Search - Word search game available in English, Spanish, French, German, Italian and Portuguese. Players can select between fruits, vegetables, music, animals, countries and computers.
Difficulty:
Word Search Game for Kids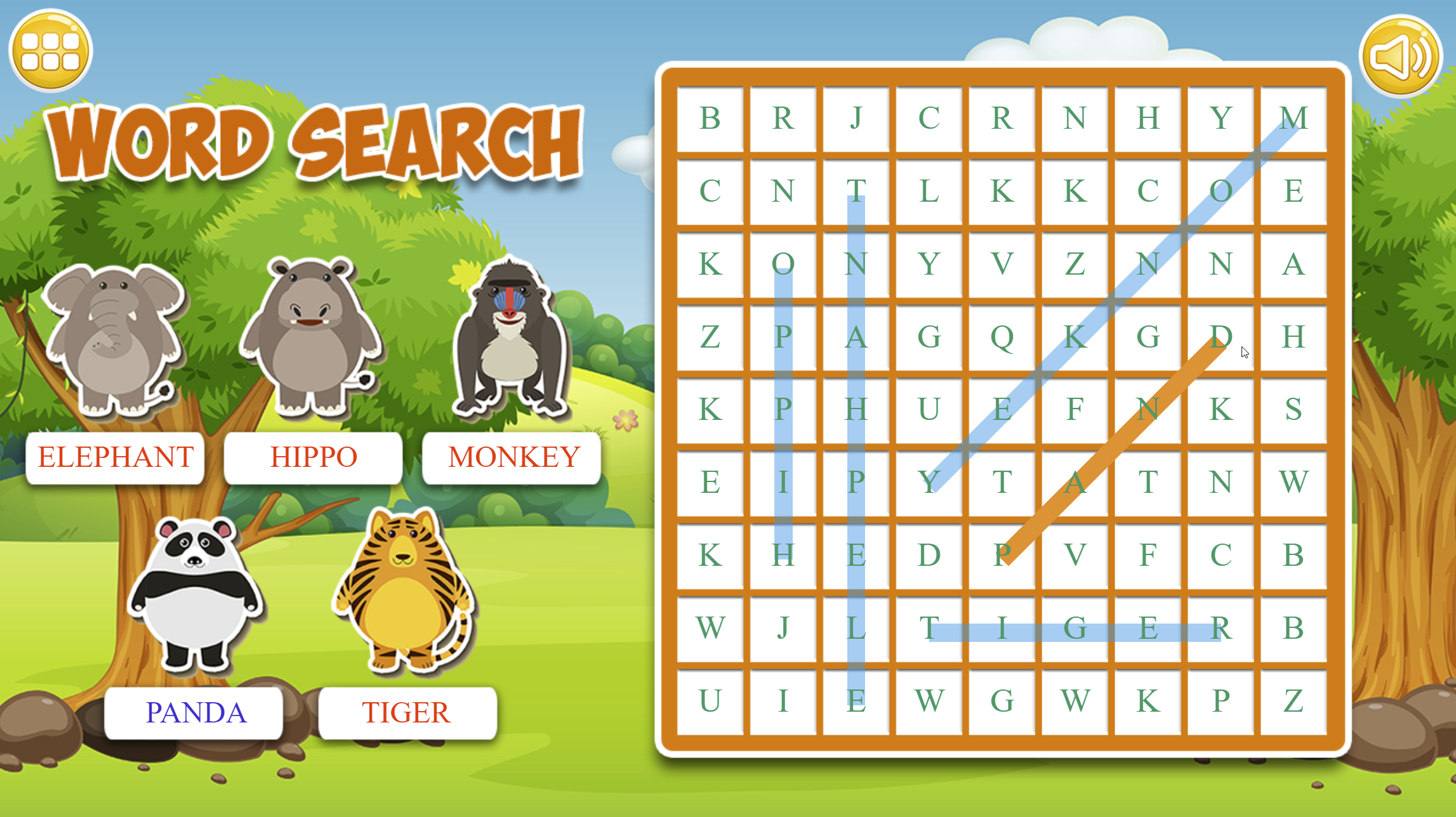 Word Search Game for Kids - Colorful game for young children with 5 easy levels.
Difficulty:
Word Up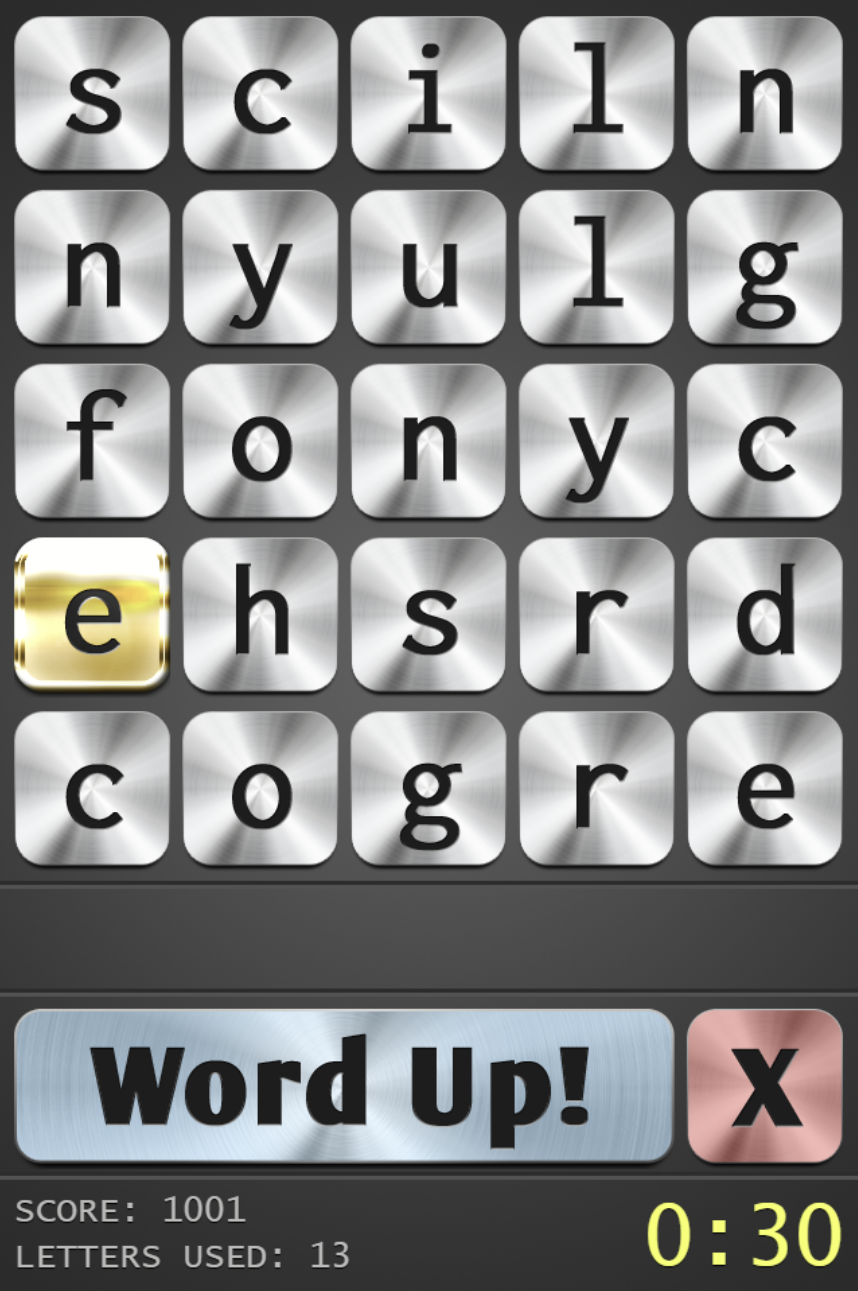 Word Up - Players are given 2 minutes to find words. In each level some letters are golden, which give extra points when they are used. Letters which are used need not appear adjacent & can appear anywhere on the playing board.
Difficulty:
Word Search Premium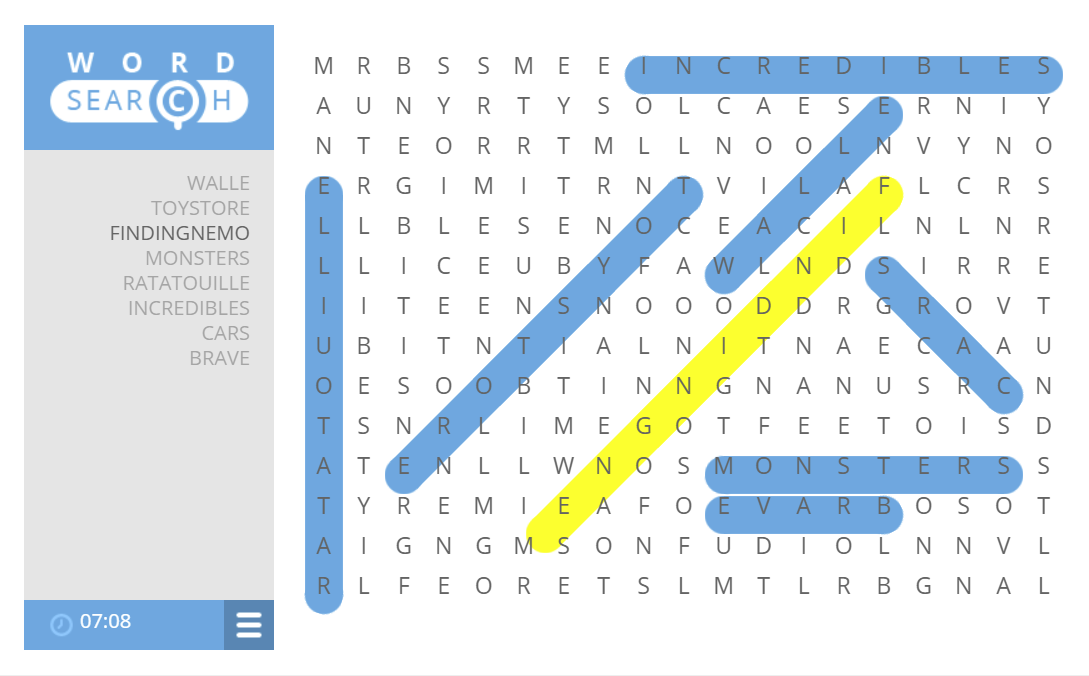 Word Search Preimum - Traditional word find game where words can appear across, down, diaganol or reverse.
Difficulty:
Capital City Word Finder
Capital City Word Finder - Find the names of the capital cities of North America and South America countries based on the name of the country in this word find game.
Difficulty:
Crossword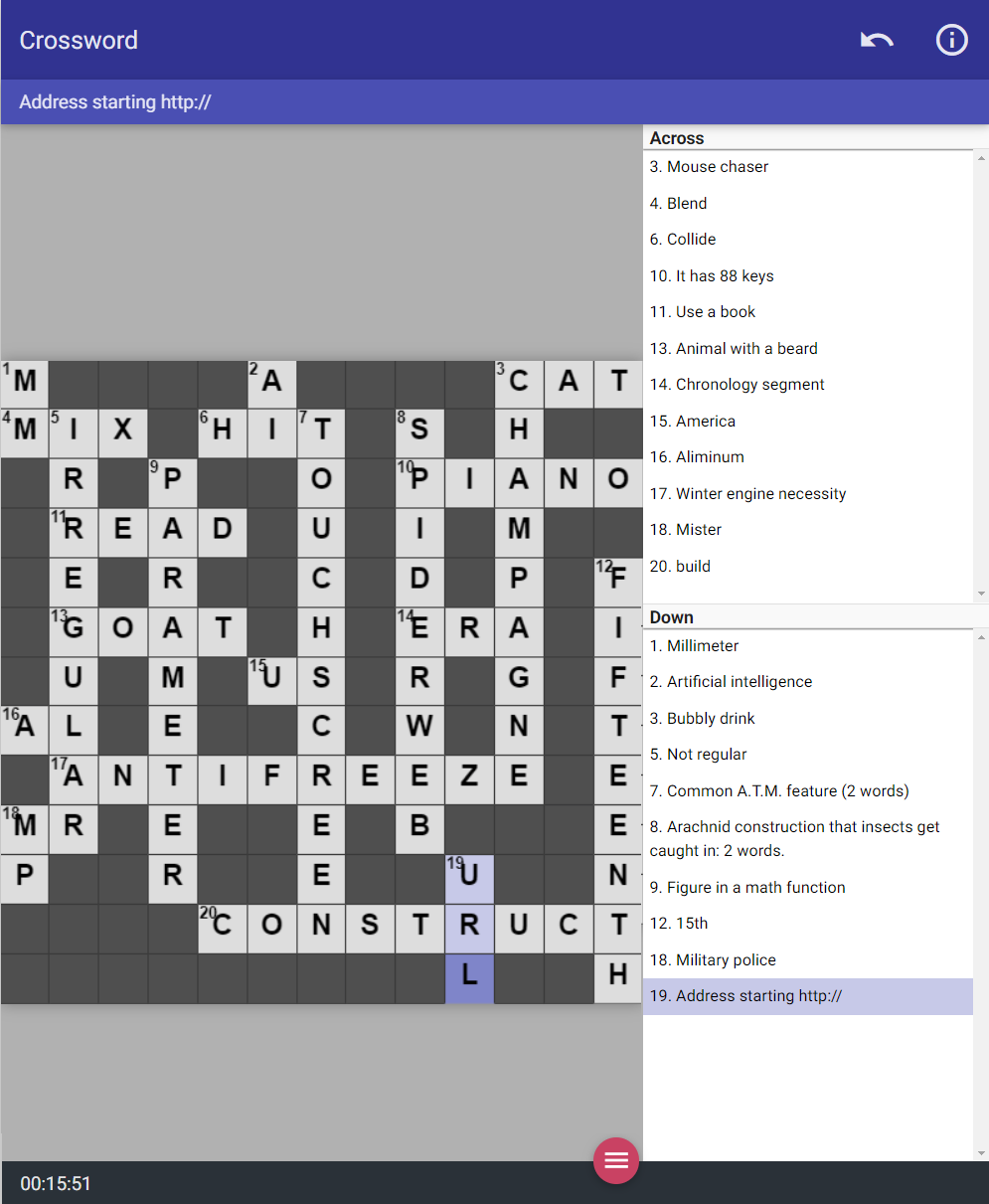 Crossword - Mobile responsive crossword puzzle game leveraging HTML5 canvas and material design elements for a clean cross-platform user experience. Provides result check, hint, and completion features. This game also features a crossword puzzle generator which can be used to create custom crosswords.
Difficulty:
HTML5
HTML5 - Crossword puzzle for web designers & developers which includes web-related technologies like scripting languages, operating systems & web browsers. The game is playable online. It is also printable as both a blank puzzle with instructions as well as with the answers filled in.
Difficulty:
Word Cross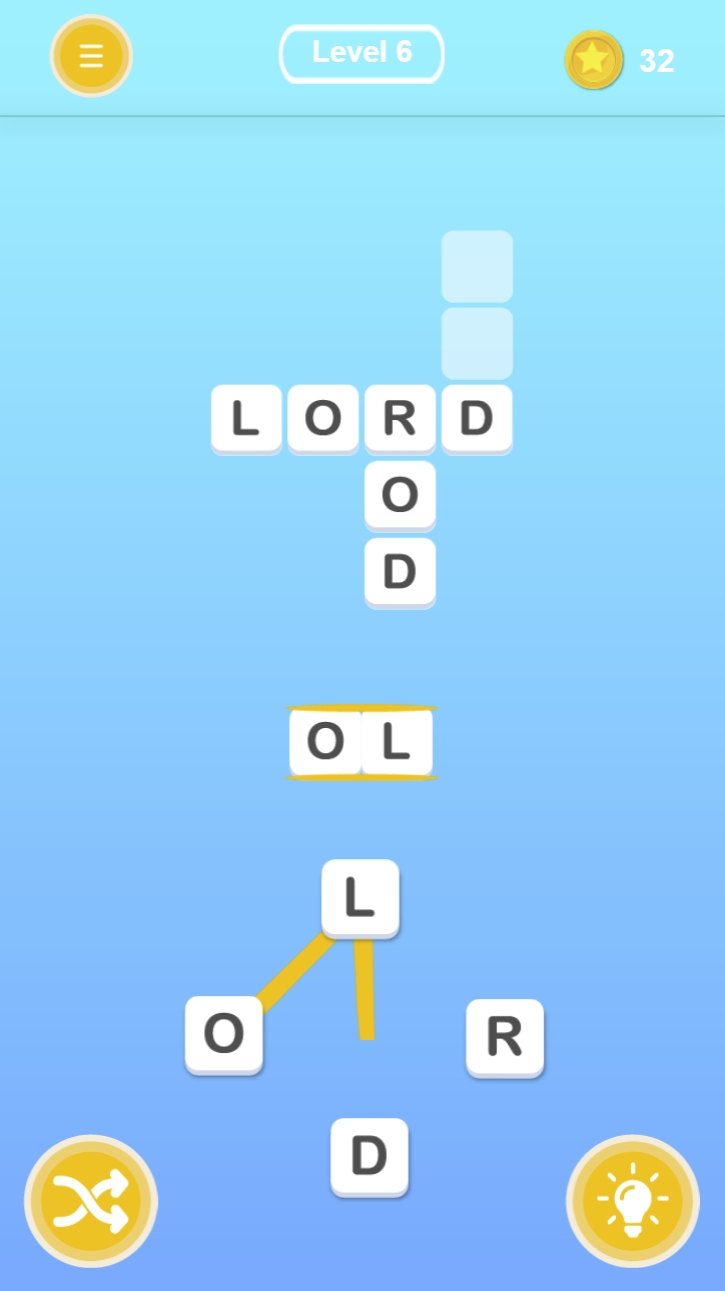 Word Cross - Connect the letters at the bottom of the screen to create words which appear in the mini crossword puzzle above. Each word can only appear once per puzzle.
Difficulty:
Word Wood
Word Wood - Scroll over wooden letters to spell out words in the correct order.
Difficulty:
Word Puzzle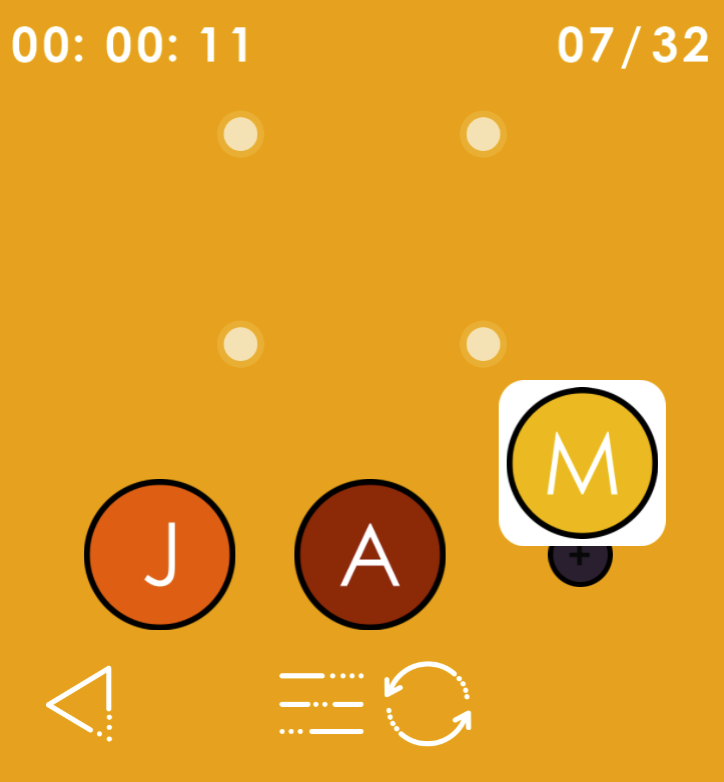 Word Puzzle - Reorganize letters to create words. Game play offers hundreds of levels across the following categories: 3-letter words, 4-letter words, 5-letter words, 6-letter words, animal, weather & body.
Difficulty:
Snowman Challenge
Snowman Challenge - Build Frosty the Snowman by solving the correct letters for 25 hidden words. Some levels are single words while others are 2-word phrases.
Difficulty:
Association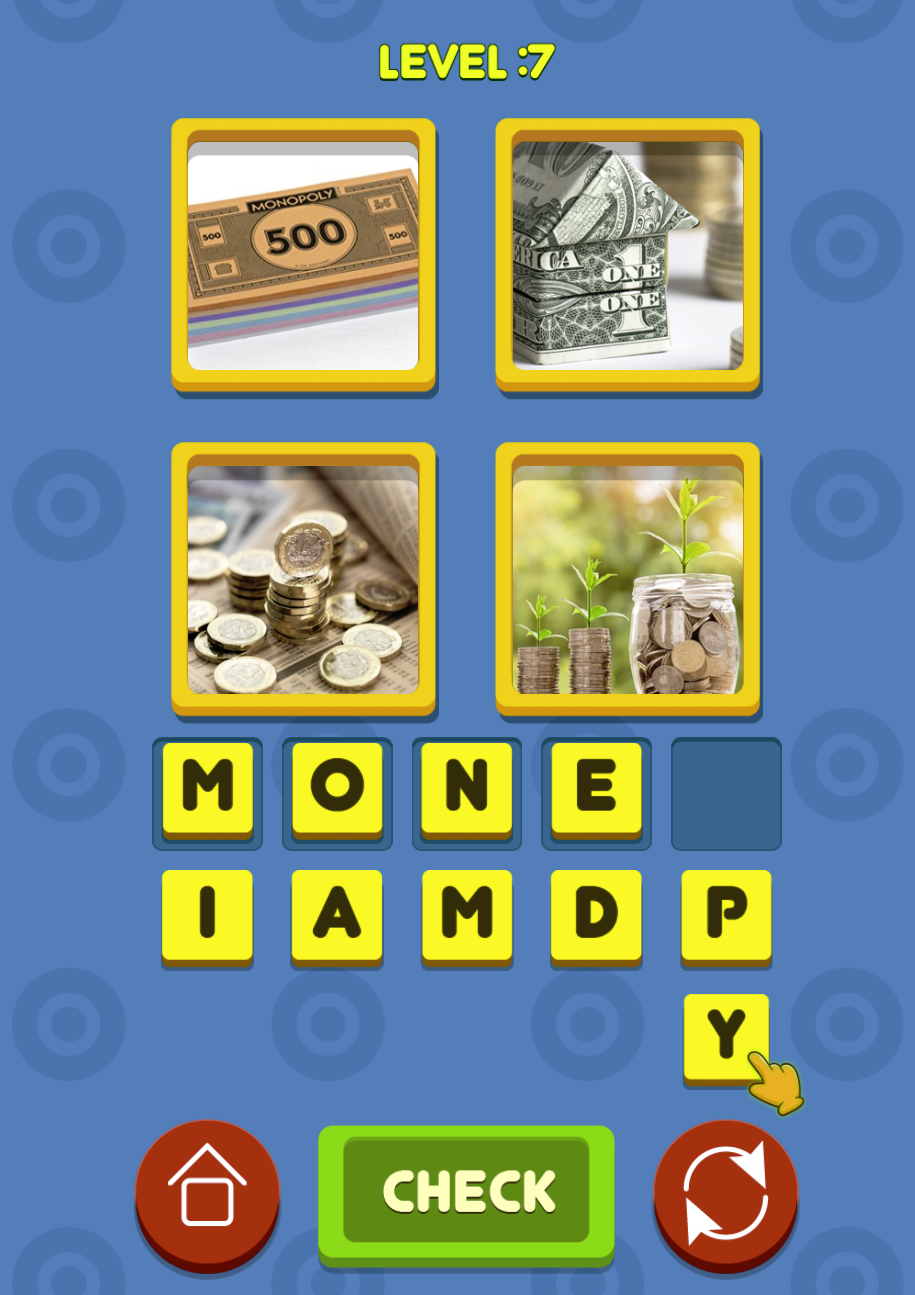 Association - Use a list of letters to spell out what 4 images have in common.
Difficulty:
Rearrange Letters 2
Rearrange Letters 2 - Create compound words based on the letters associated with two pictures, put words from famous quotes in order, and organize the letters or words in the names of famous movies.
Difficulty: